SANDHYA MEDICITY Healthcare Pvt. Ltd.
Sandhya Medicity is a based on world oldest healing nector of vedas. We believe in Dharma, Artha, Kama and ultimate goal moksha. Ayurveda a life science teach us the way to live with Disease free body, mind and soul to attain ultimate goal of jiva (human body), the moksha (Atma to reach to brahm atma).
Sandhya Medicity works on Ayurveda, Panchkarma, Ksharsutra, Hawan chikitsha, Yoga and Mantra Chikitsa based on vedic sciences. We learn from Acharyas and our guru's to provide holistic health care services. One of its kind with modern upgradation to meet today's requirement.
Team of Sandhya Medicity working with high spirit to provide society best solution for various aliments like Recurrent Fistula in Ano (High Rectal, Intersprinhtric, Irensspinctric, Suprespinctric, Supra levator and horse shoe shoped fistula). We have treated sucessful 10,000 sucessful cases of Fistula, Piles, Fissure.
Sandhya medicity offer holistic and vedic approach to aliments of spine (cervical and lumbar spondolyosis, disc prolapse, Disc herniation), Paralysis, Deviated Nasal Septom, Psoriasis.
Sandhya Medicity Gyane team Served thousand of India Family with expertise Infertility care treatment and given smile to childless couples.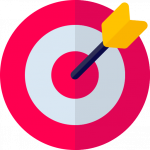 Our ultimate goal is to provide the real essence of Vedic treatment system for every human being on earth to live healthy and aim for 100 years (shatayu) as mentioned by Acharya.
Vision
To Provide Ashtanga Ayurveda Under One Roof In Affordable Cost To All Section Of Society.
MISION
To Become Leading Ayurveda Health Care Provider In India & Abroad.
We have vedic based solutions for you all ailments through hawan chikitsa, Mantra chikitsa, Panchkarma, Ksharsutra and Holistic Approach For Mental, Physical, Skin Dis orders, Ano Rectal Disease, Phycological and Personal Problem and Infertility.
We maintain treatment harmony with vedic root solution concept For Details about your aliment and there treatment.
Book Ayurvedic Treatment Today
We are here to help you 24/7 Call us now.